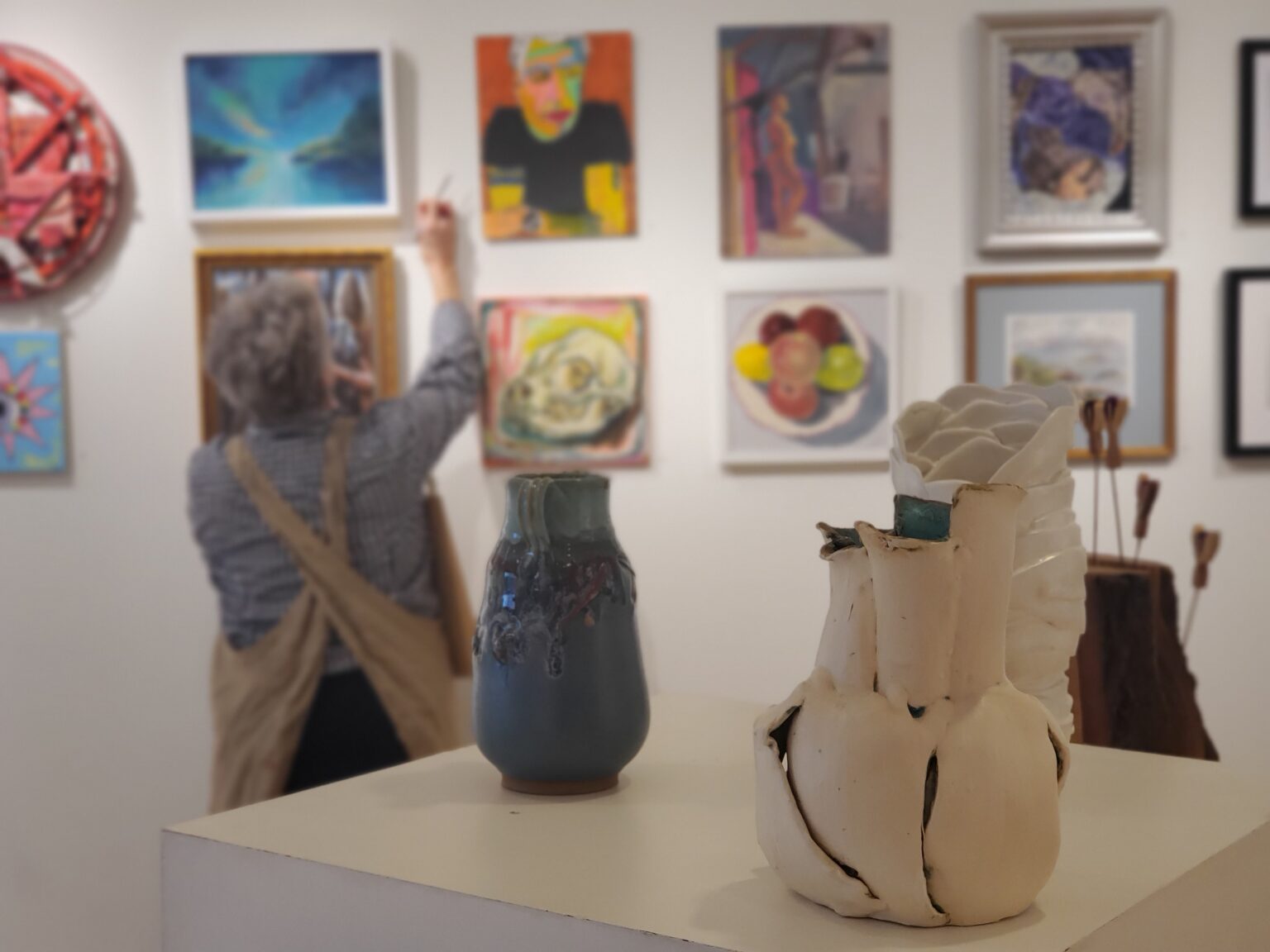 an arts council tradition.
Each year, the Arts Council welcomes our member artists to submit work to our Member Show, held during the month of December. We fill the Taplin Gallery with artwork produced by more than 100 artists on view for our community to enjoy, including drawing, painting, photography, sculpture, ceramics, and more.
2022 member show information
Exhibition Dates
December 10-22
Opening Reception
Saturday, December 10 | 3-5pm
Eligibility
Open to all artists who are current ACP Members. New artists may join to become eligible!
Size and medium
All artwork must be ready to hang or display. All works in painting, drawing, mixed media, photography, printmaking, ceramics, and sculpture are welcome. 2D works must not exceed 18 inches in any direction. 3D pieces must not exceed 18 inches in any direction. Each artist may submit ONE piece, no exceptions.
Sales
The ACP will promote the sale of exhibited works and take a 40% commission from the selling price. Artwork being for sale is not required.
Insurance
Coverage begins upon physical acceptance of artwork at the Paul Robeson Center for the Arts and continues for the duration of the show.
Procedure
Artist must complete online registration of artwork by the time artwork is delivered. Work must be delivered to 102 Witherspoon Street, Princeton. Artwork must be ready to hang or display. The ACP reserves the right to reject any work that is not presented in a professional manner or contains any inappropriate content.
Drop-off
December 6: 10am-4pm
December 7: 10am-6pm
Pick-up
December 28 from 10am-4pm
December 29 from 10am-4pm