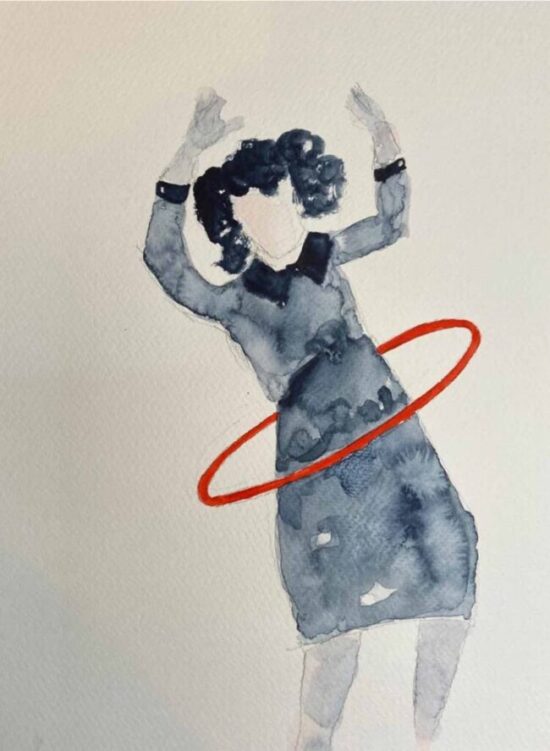 On Optimism, Heloisa dos Devaneios
On Optimism 
Pandemic, such-and-such a day – I no longer know which
Colors, drawings and paper 
The hope from Thinking materializes itself on paper, it could be so in life  
A dash of joy  
A feeling of love  
A loud laugh 
Everything ends well and you sleep peacefully 
Then you wake up and start all over again –  
At the moment you detach the first blank sheet from the paper pad 
First, I take the sheet and feel its surface with my hand, this allows me to recognize the space  
After that, I feel like walking cheerfully on the paper the way I would like it to be. 
Heloisa dos Devaneios is Brazilian and currently lives in Princeton, New Jersey. The current socio-economic and environmental scene and the distancing from her motherland intensify her desire for expression through art. An architect by training, she seeks inspiration through intuition, retained memories and the present moment. Her drawing and vivid colors are a signature of her free and inquisitive work. The path chosen by her breaks barriers and united us through with warmth, care and belonging.