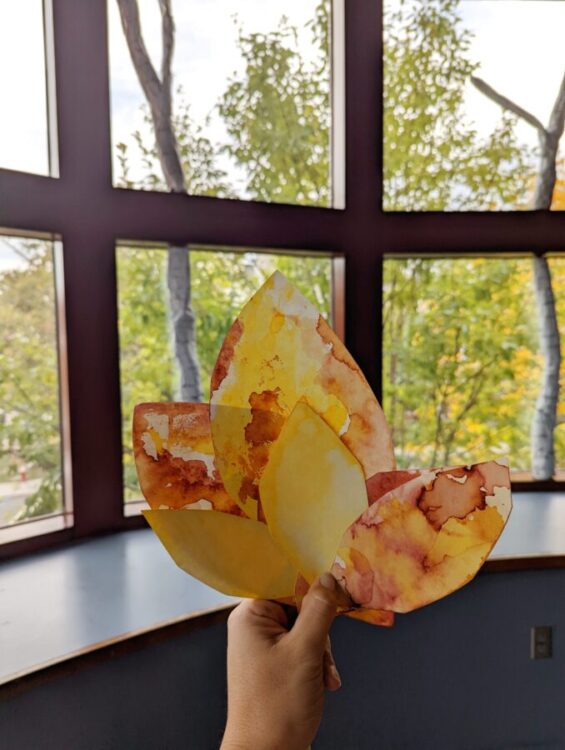 25 Oct

ACP Wish Forest: Add a leaf!
Join the Wish Forest!
Stop by, pick a leaf, and write your wish. We will then add it to the birch trees that have "grown" in our second-floor windows. Join us in filling the forest with wishes and help us transform our windows into a burst of autumn hues. 
The Wish Forest is a community-based project inviting all to come write a wish, hope, or dream on a hand-painted paper leaf. Inspired by Yoko Ono's interactive art work and the cultural history of Wishing Trees, ACP staff member Courtney Rohrig was inspired to bring the tradition to the Arts Council of Princeton. Her hope is that the Communiversity Room will be transformed with wishes, bringing the sculptural birch trees to life and inspiring the community to continue to wish, hope, and dream.  
"As an artist myself, much of my inspiration stems from nature and its rich colors and textures", Courtney shares. "The idea for this project began with the changing of the season and the arrival of Autumn. As the trees begin to turn into rich hues, before dropping and making way for winter, the landscape is transformed and beauty surrounds us.  
Each year I look forward to the burst of colors and become inspired by the season. That inspiration has been the source for this project. I wanted to bring in the beauty of the season, and the power of community to create the Wish Forest. As each paper leaf is filled with a wish, they will join your fellow community members wishes and bring to life the birch trees. My hope is that the trees become full with wishes, inspiring many and giving a sense of togetherness in our chaotic everyday life."
To pick up your leaf, stop by the front desk!