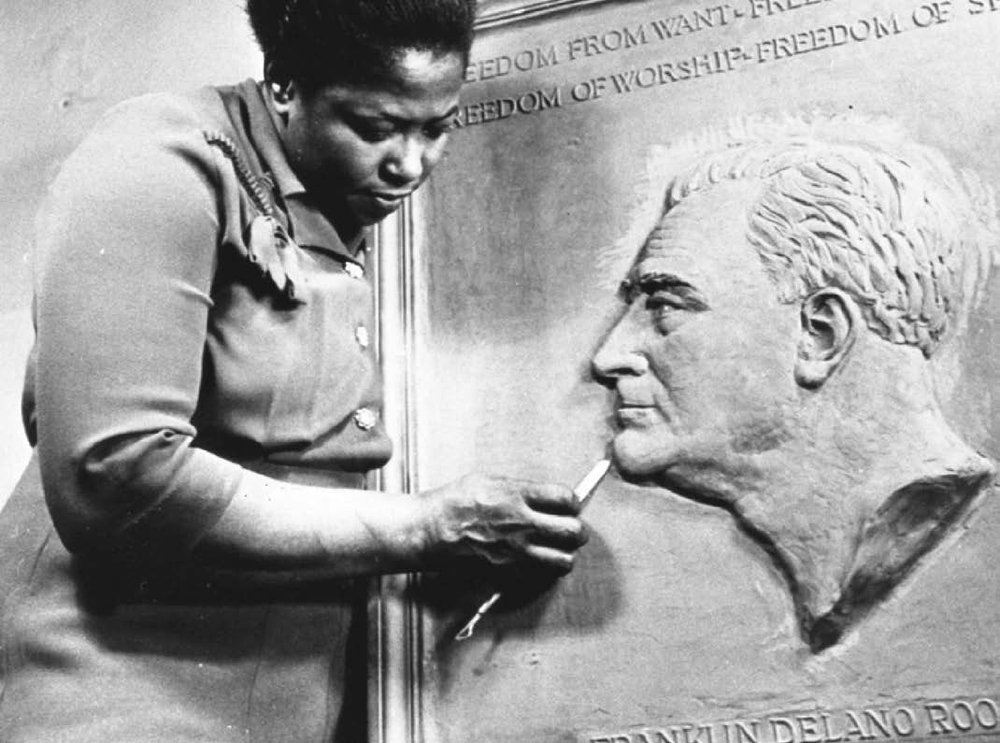 13 Oct

Get to know the "Circle of Black Artists": Selma Hortense Burke

Burke and Goreleigh knew each other from working together at the Harlem Arts Center during the 1930s. In later years, Goreleigh often showed Burke's work in exhibitions he organized and invited her to teach and give lectures at the institutions he directed.

Burke, a notable sculptor, recognized especially for her public artworks, is best known for her bronze relief portrait of Franklin Delano Roosevelt; an engraving based on it is on one side of the dime. She won a commission in a 1943 international competition to create the relief, which was to be placed in the new Recorder of Deeds Building in Washington, DC. For an unknown Black woman sculptor to be selected for this honor was an extraordinary occurrence at the time. She insisted that Roosevelt actually sit for her rather than work from photographs as originally intended; she is the only artist to have created an image of Roosevelt from life during his presidency.

During her long lifetime (she died at 94), Burke founded two art teaching centers, one in New York and the second in Pittsburgh. In addition, Burke taught at both Swarthmore and Haverford colleges.