17 Oct

Annual Report 2021-22
A letter from the President of the Board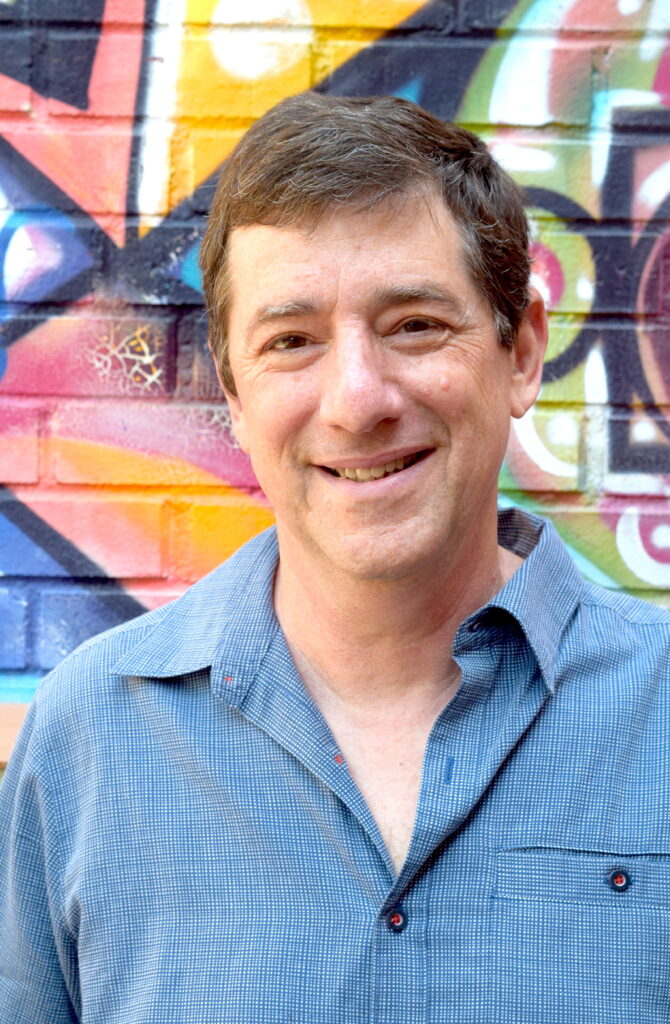 The Arts Council of Princeton had a year of exciting growth in which we were able to greatly expand the programs and events that our community treasures. Some programming made its way back after a pandemic pause and some was new, but all of our programs were well – even joyously – received!  
Our visual art, music, dance, and ceramic studios are full of dedicated and inspired students. Virtual classes have expanded our reach to bring inspiration to new students. New outreach programs, such as the afterschool smART kids program for middle schoolers and the Pride Art Club for LGBTQIA+ students, illustrateour commitment to explore and support every opportunity to change a life through the incredible power of art. 
You joined and supported all our public events in a big way, too! We danced the night away at our How Deep is Your Love? party last fall and again at our reimagined springtime Art People Party. Café Improv and Story & Verse continue to flourish as venues to share musical and spoken word talent. Our galleries hosted a wide variety of beautiful and thought-provoking exhibitions, and we created opportunities for dozens more artists to share their work online with live presentations. We continue to bring art into the streets of Princeton in new and exciting ways. The enthusiastic response to the many elements of April ARTS and the inaugural Princeton Porchfest music festival is a testament to the importance of public art and performance in serving our mission: building community through the arts. 
Your appreciation and support continue to be incredible, for which everyone at the Arts Council is inspired and grateful. Personally, as I continue in my role of Board President, I am ready and excited to help the ACP continue to build on what's here, and dream about what's to come. I hope that you will join me to share the joy that comes with bringing art into all our lives. Your participation in Arts Council programs and your generous support is so very, very much appreciated! 
Joe Kossow, President, Board of Trustees 
A letter from the Executive Director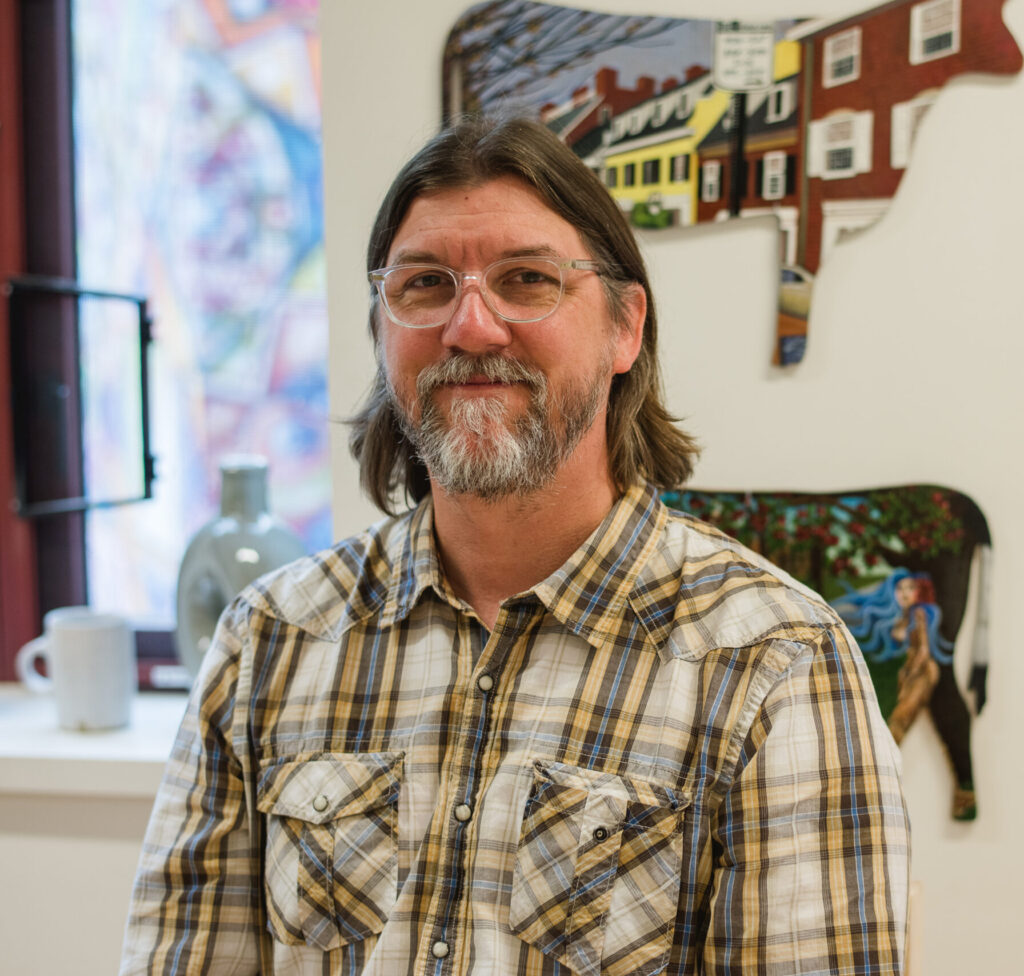 As I write this year in review, I am turning the page on my second anniversary with the Arts Council of Princeton – and what another spectacular year it has been! We are reflecting on our recent April ARTS initiative, a month filled to the brim with public art, music, theater, visual arts, and public performances. April was kicked off with an official Proclamation declaring "April ARTS Month" and acknowledging the Arts Council of Princeton's 55 years of building community through the arts. We celebrated the first day of the Princeton Piano Project, an initiative bringing original artwork and public performance to the streets of Princeton. 
Finally, we commemorated the conclusion of the inaugural April ARTS with Princeton Porchfest. Porchfest was a first for our community, and together we created a musical experience that will resound for years to come. Art has transformative power: when the right note is hit, it vibrates through our very soul. Porchfest – and 2022 at the ACP – seems to have hit that note.  
That was only this Spring. Throughout the year, we embraced change, expanded our activities, and experienced new energy. As you comb through our Annual Report, I think you will agree that dynamism and vitality are palpable as we continue to redefine how we fulfil our mission. The mural project on Spring Street has continuously rotated to bring new perspectives to the epicenter of Princeton's Central Business District; our public art and public performances are expanding and bringing renewed life to Downtown. 
I might be most proud of our outreach programs. As our long-standing services continue – such as Arts Exchange, established in 1993 in partnership with HomeFront – new initiatives have paved the way to bring the benefits of artmaking to more community members. Our Pride Art Club meets weekly to host LGBTQIA+ teens and allies to produce a graphic novel while exploring gender identity and expression in a safe, creative space. Yet another new program, smART kids, provides middle schoolers from low-income families with art lessons, homework help, and a snack. We take very seriously the potential for art to contribute to a healthy society, and we know you do too. 
Our staff, faculty and volunteers are the backbone of our institution, and you, the community, are truly the soul. I could not be more honored to have been a part of so much JOY and creativity. I know you share my pride that we all were able to celebrate so much art making – together. Of course, none of this is possible without the support of a community that values the arts. Thank you for being along for the ride.  
Adam Welch, Executive Director 
COMMUNITY
$29,634 offered in need-based scholarships to children and adults
60+ free community events and programs
51 weeks of Arts Exchange programming for HomeFront kids and teens
48 weeks of programs for low-income seniors
30 weeks of programming for Princeton Young Achievers
16 weeks of smART Kids programming for local middle schoolers
8 murals and public art installations
EDUCATION  
304 distinct classes
50 Zoom-based classes
12 free virtual drawing sessions in collaboration with Princeton University Art Museum 
ARTISTS  
319 visual and performing artists showcased
15 unique exhibitions  
$34,000 in art sales 

 
PEOPLE  
12,085 event attendees and participants
4,385 hours of service from 180 dedicated volunteers
1,173 creative students
1,000+ inspiring members
500+ generous donors
150+ students engaged in our outreach programs
68 professional teaching artists
9 full-time staff 

 
REACH  
224,779 Instagram Reel Views
14,645 Email subscribers
8,500 Facebook followers
6,693 Instagram followers
3,236 Twitter followers 
2022 was a banner year for the Arts Council. While we expanded on beloved, longstanding events like our Martin Luther King Jr. Day, Day of the Dead celebration, new initiatives made 2022 a year to remember.
October marked our first Pop-Up Beer Garden in partnership with local brewery, Old Hights Brewing Co. Our parking lot transformed into a celebration of local beer, local music, and local love, all to raise funds for our Outreach Programs and Scholarship Fund, making inspiring arts experiences accessible to all, regardless of means. 
April ARTS was a month-long celebration of arts, culture, and the Princeton community. We kicked off with the launch of the Princeton Piano Project, inviting local artists to transform upright pianos into public works of art in their own unique styles. Each piano was displayed around our downtown, creating vibrant opportunities for all visitors to enjoy a temporary piece of new, innovative public art – and the music that came from them! To celebrate this robust month of programming created for and with our community, April 2022 was officially named April ARTS Month via a proclamation by the Office of the Mayor of Princeton. 
April came to a festive close with the inaugural Princeton Porchfest, a townwide festival held on porches generously contributed by fun-loving Princetonians. More than 70 artists in every genre imaginable performed for grateful attendees all day long. It truly was the epitome of our mission of building community through the arts. Don't take our word for it… (Porchfest YouTube video QR code) LINK: Community and campus connect for Princeton's first Porchfest.
June's Outdoor Pride Dance Party was also a first, welcoming our LGBTQIA+ community and allies to bust a move under the night sky. The event was held in partnership with our friends at the Princeton Record Exchange and was a fabulous night of pride anthems, glow sticks, hula hoops, and glitter tattoos.  
Full list of 2021-2022 community events: 
Sukkah Village  
Thursday Night Virtual Artmaking with the Princeton University Art Museum 
Dr. Martin Luther King Jr. Community Art-Making 
Fiesta del Día de Los Reyes Magos: Three Kings Day Flamenco Performance 
Rotating Public Murals 
Princeton Pecha 
Beautiful Melodies: Spring Concert by Stretto Youth Chamber Orchestra 
El Día de Los Muertos Workshops and Exhibition 
Sauce for the Goose Outdoor Art Market 
Story & Verse: Storytelling and Poetic Open Mic 
ART OF Virtual Series  
Café Improv 
Free Exhibition Opening Receptions 
Launch Party for Call Me Athena 
Witherspoon-Jackson Safe Streets Program 
Fall Open House 
Film Screening of Sukkah City 
Ceramic Scavenger Hunt 
Pop-Up Beer Garden with Old Hights Brewing Co  
Artist Chalet Winter Village 
Daruma Workshop with Miya Table & Home 
Interwoven Stories Stitch-Ins 
Sketching Einstein: Pi Day Portrait Drawing Lesson with the Historical Society of Princeton 
Cabernet Cabaret  
Galleries on the Go with Princeton University Art Museum 
Paul Robeson Birthday Celebration & Scholarship Presentation 
In Honor of The Legendary Paul Robeson: Outdoor Poetry, Music, and Spoken Word event on Hinds Plaza 
April ARTS Happy Hour Kick-Off  
A Poetry Celebration with HomeFront 
Princeton Piano Project 
Princeton Porchfest 
ACP Bowl Project 
Princeton Pride Dance Party  
Outdoor Juneteenth Concert by Stretto Youth Chamber Orchestra 
ANNE REEVES ARTIST-IN-RESIDENCE PROGRAM

Acclaimed fine art photographer Robin Resch was our Anne Reeves Artist-in-Residence through October 2021. During her residency, Resch continued to work locally on her series, aptly named Taking Pause, in response to the challenges of this year and the COVID-19 pandemic. With the support of the Princeton University Humanities Council, The Bank of Princeton, Princeton Future, and Timothy M. Andrews, this moving exhibit and accompanying essays were displayed in Dohm Alley in downtown Princeton. 
In April 2022, the Arts Council named Samuel Johnson, Potter and Professor of Art and Department Chair at the College of Saint Benedict and Saint John's University in Central Minnesota, our Spring 2022 Artist-in-Residence. A studio potter, painter, and independent curator, Johnson led two community-based events: a live bowl-throwing demonstration in Hinds Plaza, and a new teapot workshop in our ceramic studio – STEEP Your Way – in conjunction with the STEEP exhibition on view in the Taplin Gallery.  
Our public art program has never been more vibrant. More murals, completed by our team and local artists, brought their own flair to new corners of town. This year, we completed two new murals in the popular rotating location on Spring Street: Ben Colbert's moody Hurry Sundown and Fiona Chinkan's colorful Superbloom. Team ACP completed the LOVE and Kindness murals as colorful messages to our community. We wrapped up yet another mural at an exciting new site, Littlebrook Elementary, where our GROW mural will inspire our community's youngest members for years to come. 
In the fall, we unveiled a new public art installation in celebration of el Día de los Muertos, celebrating the cycle of life, appreciating the traditions of an ancient culture, and honoring those who came before us. Our installation adorned Dohm Alley with the traditional elements of Day of the Dead including marigolds, papel picado, and Mexican tin art made with the Princeton Young Acheivers, and Monarch butterflies. 
This spring, our Princeton Piano Project hit the streets, providing seven locations with beautifully hand-painted pianos and beckoning impromptu performances throughout town. The Princeton Parklet made its springtime return to Downtown Princeton, providing residents and visitors alike with an artful, streetside respite.
Our educational programming continues to flourish thanks to our dedicated instructors and students. Education staff and our talented teaching artists developed and ran online and in-person classes ranging from Flamenco to watercolors, mixed-media collage, and creative writing.
An expanded ceramics program, children's textile classes, and print-making workshops were just a few of the highlights from last year. Eden Arts for autistic students and Adapted Arts, our class for for neuro-atypical young adults, continued online to keep the creativity flowing in a safe way.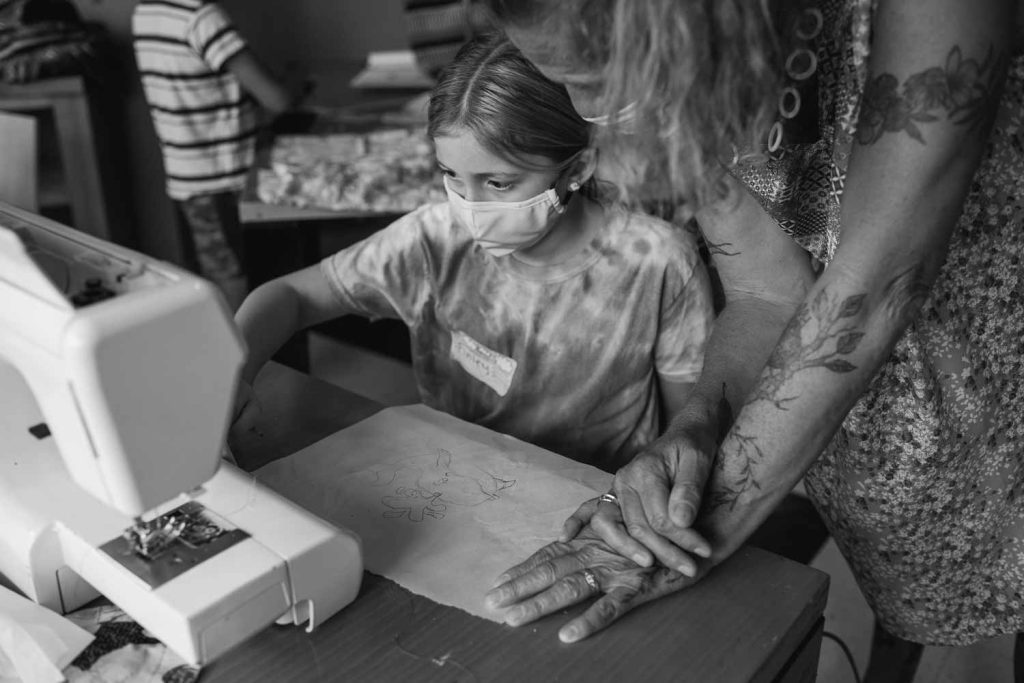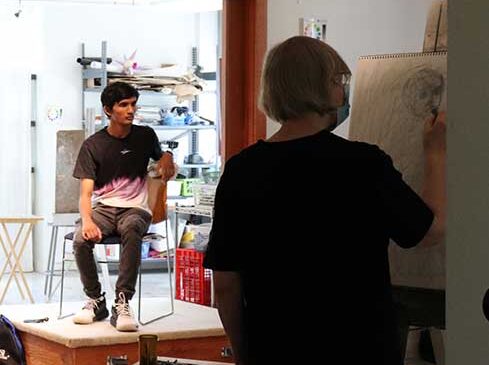 Our award-winning Taplin Gallery was host to a stunning assortment of exhibitions. Shows included:
Constant Repeating Themes by Aubrey Kauffman
Talk to Me by Janet Filomeno & Katherine Parker
Annual Member Show
Traces of Time by Eileen Hohmuth Lemonick
9 Decades and Counting by Jane Adriance & Bob Jenkins
Still Lives from a Mostly Stilled Life by Joe Kossow
STEEP: A National Teapot Exhibition
Interwoven Stories: The Final Chapter
THE ART OF COMMUNITY PARTNERSHIPS
As a community-based organization, collaboration is at the heart of what we do. Our programs are more vibrant, more accessible, and more creative when we collaborate with the many nonprofits and businesses in our town and the region.

Community partners included:
African American Cultural Collaborative of Mercer County
Bayard Rustin Center for Social Justice
Central Jersey Story Slam
Colliers
Eden Autism Services
Henry Pannell Learning Center
Historical Society of Princeton
Ficus Bon Vivant
First Bank
HomeFront
JaZams
Jammin' Crepes
The Jewish Federation of Princeton Mercer Bucks
Joint Effort Safe Streets Program
Kucker Haney Paint Co
La Lupita's Grocery
McCarter Theatre Center
Miya Table & Home
Moonshot Farms
Morven Museum and Gardens
Municipality of Princeton
Old Hights Brewing Co
Olives of Princeton
Palmer Square, Princeton
Paul Robeson House
Princeton Health Department
Princeton Housing Authority
Princeton Family YMCA
Princeton Nursery School
Penn Medicine Princeton Health
Princeton Public Library
Princeton Record Exchange
Princeton Shopping Center
Princeton University
Princeton University Art Museum
Princeton Young Achievers
Rirkrit Tiravanija/Uncle Brother
Send Hunger Packing Princeton
Small World Coffee
Terra Momo Bread Company
Tipple & Rose Tea Parlor & Apothecary
Princeton Adult School
Princeton University Office of Winter Session & Campus Engagement
Witherspoon-Jackson Neighborhood Association
Witherspoon-Jackson Historical and Cultural Society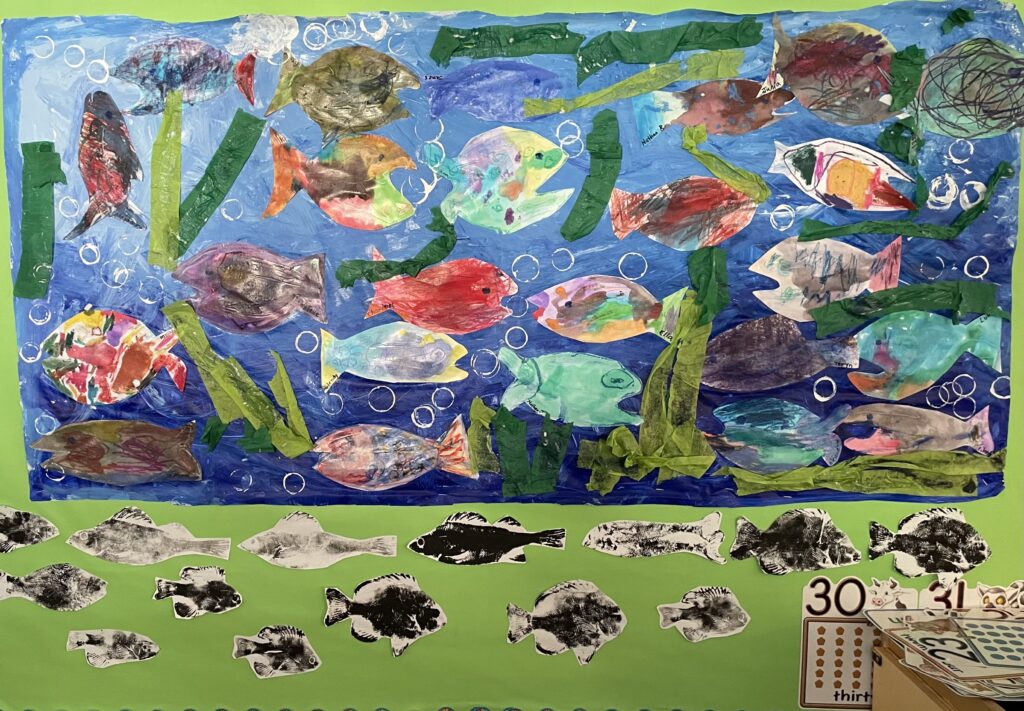 Outreach programs represent the founding ethos of the Arts Council: creative self-expression is fundamental to well-being. These free weekly programs for our vulnerable and low-income populations offer the same high-quality professionally-taught art education as any of our fee-bearing classes. We never cease to be amazed by the talent and creativity shown by our community's youngest art makers. 
ArtReach offers free, hands-on arts education throughout the school year to students K-5 in the Princeton Public schools. With safety guidelines in place, we were thrilled to resume in-person classes at the Henry Pannell Learning Center on Witherspoon Street and at the Princeton Nursery School.  
Since 1993, in partnership with HomeFront, the Arts Exchange program offers students aged 5 to 18 weekly art making experiences, this spring we were overjoyed to welcome the students back in person. In celebration of National Poetry Month, the Arts Exchange students participated in a series of poetry workshops, culminating in an open mic poetry night where our budding poets presented their work alongside seasoned community poets.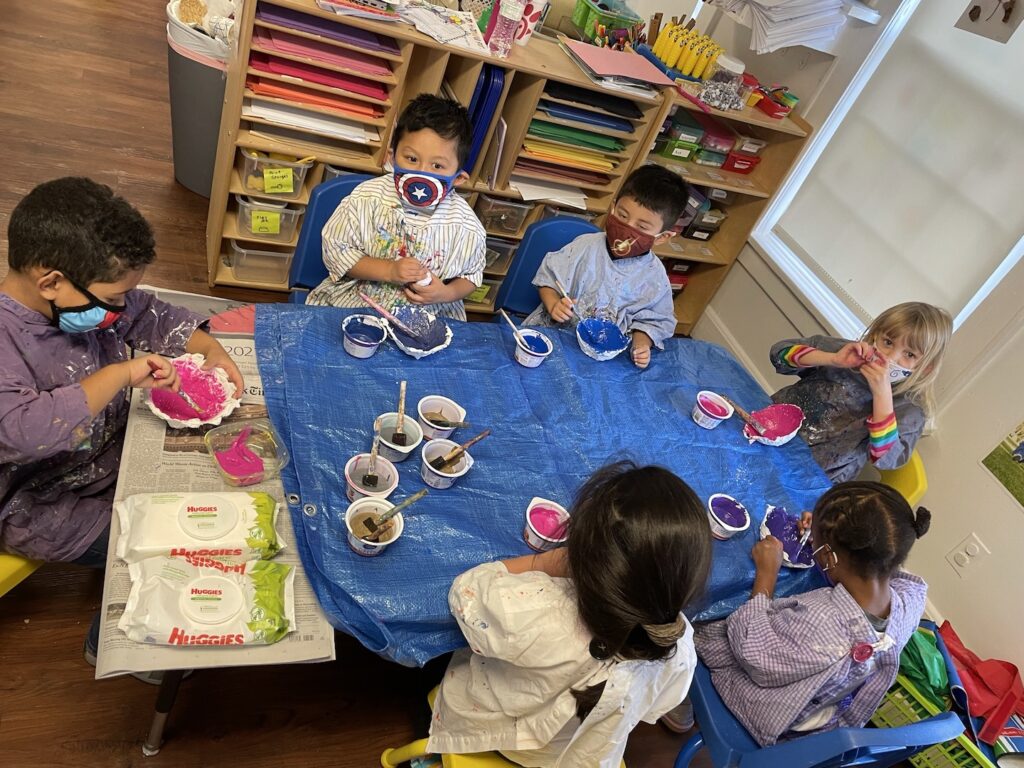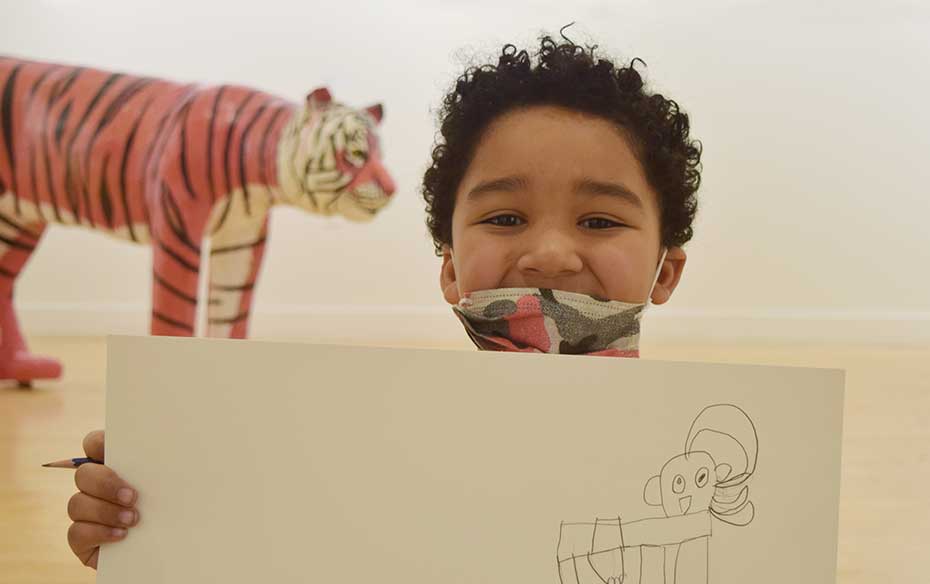 Creative Aging, our program for low-income seniors at Greenwood House, a local assisted living facility, and Elm Court, a Princeton Community Housing residence, remained online for safety reasons, but our committed instructor went above and beyond, making personal phone calls to residents to keep them connected and creative.  
This year the ACP proudly launched smART Kids, a free program designed to offer local middle schoolers a safe place to gather after school and share in hands on art creation with a bilingual instructor. The students also received homework help and delicious food. We are deeply grateful to Kathy Herring, Jammin' Crepes, and Send Hunger Packing Princeton for offering healthy and hearty refreshments, as well as Princeton University for providing staff and student tutoring volunteers – they made this program that much more special.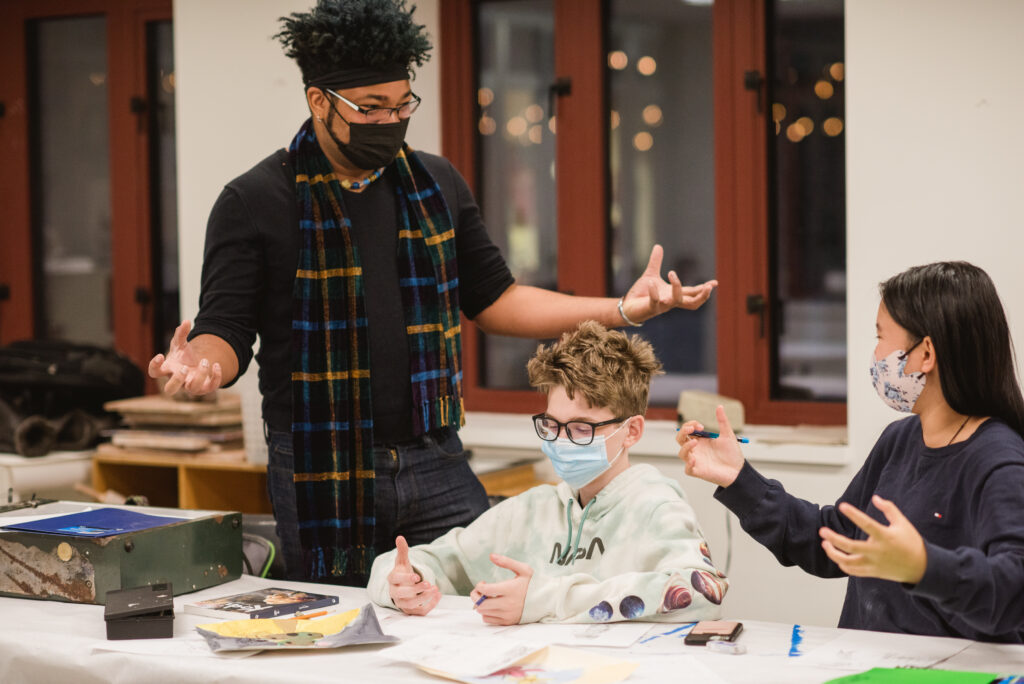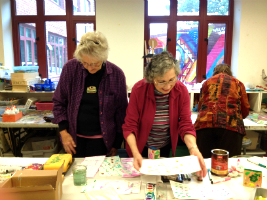 This year a longtime dream of ours came to life when we introduced our PRIDE Art Club, offering LGBTQIA+ teens and their allies a safe place for self-expression and support. Under the guidance of author, illustrator, and activist Rashad Malik Davis, the club produced and self-published two graphic novels this year!
What a joy it was to gather together once again to celebrate the arts and our community at our How Deep is Your Love? disco party in the fall, and Art People Party in the spring. We have shared so many wonderful virtual moments but nothing compares to seeing all of you in person! 
In September, we gathered in Lydia and Johan Pfeiffer's garden for our How Deep is Your Love? fundraiser. It was a spectacular night of delicious food, great drinks, and dancing under the stars with old and new friends alike. Proceeds from this event help fulfill our mission of building community through the arts by expanding our community education programs including those for LGBTQIA+ teens, at-risk youth, and underserved families and seniors. This sold-out event helped us surpass our fundraising goal and was a fabulous kick-off to being back in-person.  
In March, we held our signature spring art fundraiser, Art People Party: Step into the Studio (formerly Pinot to Picasso) in a transformed warehouse space. More than 300 guests enjoyed dancing, our signature "tombola" art lottery featuring works donated by 56 regional artists, and a delectable sampling of food and beverages from spectacular local restaurants. This event supports the Anne Reeves Artist-in-Residence program, which empowers local artists to create new work and showcase their talents via workshops, public art opportunities, and gallery exhibitions.  
Membership provides critical support for our free community educational programs, outreach initiatives, and exhibitions that enrich, surprise, and inspire so many. When you become a member of the Arts Council of Princeton, you're supporting the arts that keep our town vibrant, creative, and inclusive. As an organization that receives no direct funding from the municipality, we rely on support like yours to continue to keep the arts thriving in our community. 
Membership provides you with discounts on classes, camps, workshops, and events. plus am exclusive monthly members newsletter, and valuable savings when you use your Art Card at local partners, such as McCaffrey's Market.
Volunteers are the backbone of the ACP and the reason we are able to serve our community six days a week. With a full-time staff of nine, we simply couldn't operate without the generous volunteers who assist with our outreach programs and greet visitors at the front desk.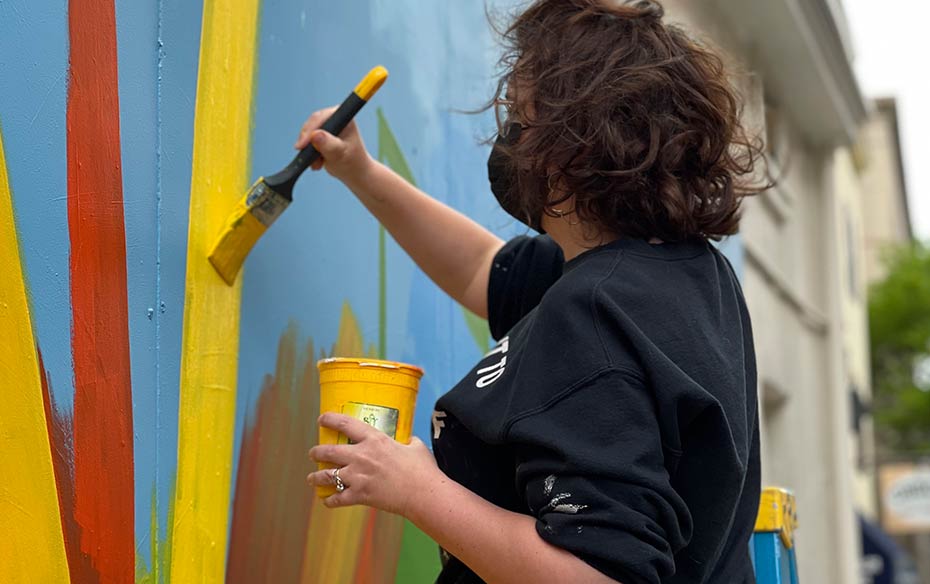 We welcome adults, corporate volunteers, scout troops, and teens that need community service hours. Whatever your interest – from classroom assistance, to gardening, fundraising, or technical support – we'd love to have you join the ACP family. 
CORPORATE MATCHING 
An easy way to magnify the impact of your giving is by connecting with your employer's philanthropic giving program. Many corporations allow employees and retirees to request matching gifts electronically. Examples include Bristol-Myers Squibb, Johnson & Johnson, Merrill Lynch, and the Robert Wood Johnson Foundation. 
MEMORIAL GIFTS 
A memorial gift is a thoughtful way of honoring the memory of someone you care deeply about. Continue their legacy in a way your loved one would have appreciated, by giving to the Arts Council. When a memorial or honorarium gift is made, the Arts Council notifies the honoree's family member(s). 
CHARITABLE IRA ROLLOVER 
Taxpayers aged 70 1⁄2 or older may transfer up to $100,000 annually from their traditional or Roth IRA accounts directly to the Arts Council without first having to recognize the distribution as income. Please contact your IRA custodian to authorize your donation. 
STOCK OPTIONS/APPRECIATED SECURITIES 
Appreciated securities that have been held for more than 12 months can be gifted to the Arts Council of Princeton. Stock and securities donations can be claimed as a charitable income tax donation for the full value of the shares. Gifts of stock are sold upon receipt. Stock contributions are credited for the value of the stock on the date the gift is made.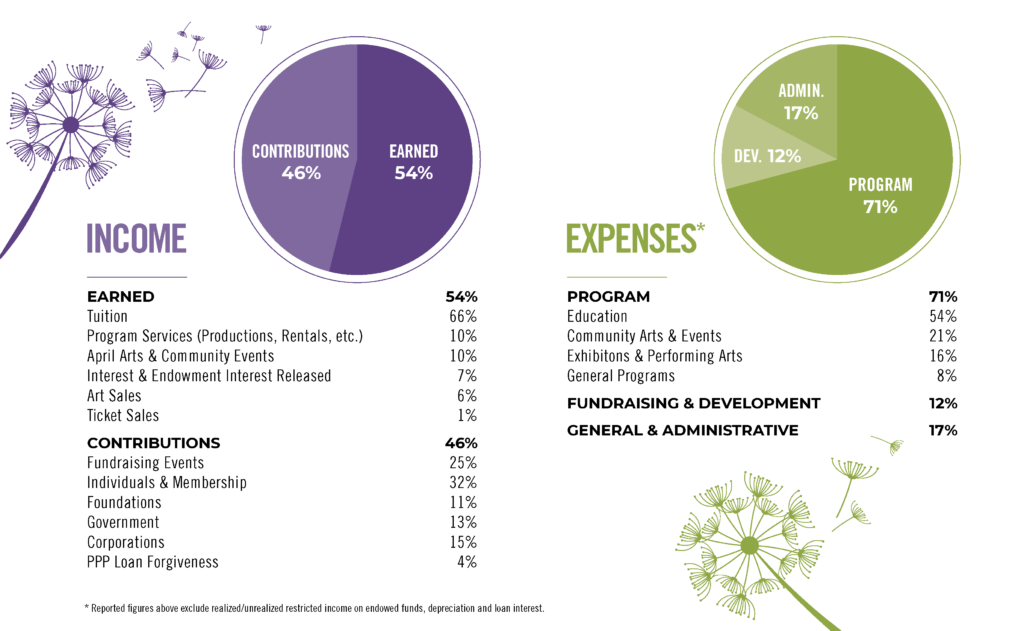 Guardian Angel ($25,000 and above)
Virtuoso ($15,000-$24,499)
Bloomberg
Church & Dwight
First Bank
Nadia Glucksberg
Gertrude M. & Matthew R. Glucksberg
NJ Economic Development Authority
George H. & Estelle M. Sands Foundation
Visionary ($10,000-$14,999)
Anonymous
Mary Owen Borden Foundation
The Geraldine R. Dodge Foundation
Janssen Pharmaceuticals, Inc.
Lynne & Joe Kossow
Patricia & Kevin McCarthy
Mid Atlantic Arts Foundation
The Poetry Foundation
Impresario ($5,000-$9,999)
ADP Land Design
Anonymous Fund of the Princeton Area Community Foundation
The Blinder Family Foundation
Borden Perlman Salisbury & Kelly
Chez Alice
Sarah Collum Hatfield & Charlie Hatfield
Morgan Stanley
Mr. Philip E. Clippinger & Dr. Melissa Marks
The Curtis W. McGraw Foundation
Mira DeMartino
Eileen & Stephen Fischer
James & Kathy Herring
Carol E. Hoffman
Jeniah "Kookie" Johnson & Tom Sheeran
Patrick de Maynadier
Dr. Ferris Olin
Lydia & Johan Pfeiffer/Pfeiffer Family Charitable Fund
PNC Foundation, Central & Northern New Jersey
Aaron Usiskin
Karen Wells
Muse ($2,500-$4,999)
Morgan Battle
Bumble
CBIZ Borden Perlman
Collins Family Foundation
Aaron C. Fisher
Gordon and Llura Gund Fund of the Princeton Area Community Foundation
Chris Harford
Johnson & Johnson Matching Gifts
Joshua Zinder Architecture + Design LLC
MacLean Agency
Charles McVicker
Andrea & Christopher Mecray
Mercer County Cultural and Heritage Commission
Tish & Sean O'Sullivan
Palmer Square Management
Tina & Daniel Motto
Peter Pincus
Princeton University Press
Robert Remer
Roma Bank Community Foundation
Dawn Schrader
Studio Hillier
SureTech
Anne VanLent Fund of the Princeton Area Community Foundation
Devotee ($1,000-$2,499)
Jeanne Altmann
Annie & Craig Battle
M & M Bartlett Foundation 
Joel Beck
Edward Becker
Helena & Peter Bienstock
Bloomberg Employee Matching Gifts 
Judith Brodsky & Michael Curtis
Jennifer Bryson
Callaway Henderson Sotheby's International Realty
Capital Health
Melanie & John Clarke
Norman Cohn, in honor of Timothy M. Andrews
Jess & Edward Deutsch
Dorothea van Dyke McLane Association
Leslie Dowling
Barbara & Gerald Essig
Hannah Fink
Gartner
Samira & Muneeb Ghani 
Carol & Andy Golden
The Griffin-Cole Fund
Adriana Groza
Hamilton Jewelers
Jamie & James Haney
Susan & Jorgen Hansen
Kimya Harris
N. Hilary Hays
Cynthia & Robert Hendrickson
Douglas Honnold
Isabella de la Houssaye & David Crane
Howard Design Group
Joy Kreves
Lasley Brahaney Architecture + Construction
David Lauer & Ron Neldberg
Laurance S. Rockefeller Fund
Lisa & Jim Levine
Philip E. Lian & Joan L. Mueller
Ryan Lilienthal & Rachel Stark
Amanda Lin & Nathan Thomas
Nancy & Duncan MacMillan
Eva Mantell
McCaffrey's Markets
Maryellen McQuade & David Chung
Diana Moore
Marguerite Mount & Tim Loretangeli
Muslim Center of Greater Princeton
NJM Insurance Group
Old Hights Brewing Company
Katherine Parker
Penn Medicine Princeton Health
Kerry Perretta
Jacquie & Woody Phares
Pheasant Hill Foundation
Charles R. & Weronika Plohn
Dorothy & Charles Plohn Jr.
PNC Fund of the 
Princeton Area Community Foundation
Princeton University Latin American Studies Department
Princeton Shopping Center
Princeton University African American Studies Department
Princeton University Global History Lab
Princeton University Humanities Council
Princeton University Spanish and Portuguese Department
John H. Rassweiler
Robert Wood Johnson Foundation
Susan Romeo & Peter Moesta
Small World Coffee
Smith + Manning Branding and Design
Stark & Stark
Nina & Ed Stelmakh
James Steward
Patrick Strzelec
Tucker Capital
Janak Tull
United Jewish Federation of Princeton Mercer Bucks
William Harla
Ware Malcomb
The John & Louise Wellemeyer Charitable Fund
Wendel White
Karen & Tom Wilkinson
Advah & Joshua Zinder
Benefactor ($500-$999)
Jane AdrianceDeborah & Patrick Agnew
Maria Ahun
Sherri Andrews
Susan Antin
Archer & Buchanan Architecture
The Bank of Princeton
BlackRock Matching Gifts
Elizabeth & David Beers
Benevity Causes
The David H. and Mary B. Blair Charitable Fund
The Bodine Holding Fund
Trudy Borenstein-Sugiura
Zenna Broomer
Dave Burwell
Sean Carney
Kathie & Robert Carr
Jeannie & Jitender Chopra
Lidia & Calin Cristian
Betty Curtiss
Mary Dolan
Joanna & Clem Fiori
Mara & Gaetano Franceschi
Carla Fuentes
Jane Garvey & John Lanier
Leita & William Hamill Family Foundation, in honor of Peter Bienstock
Meg & Dennis Helms
Susan Hockaday
HomeLight Inc.
Eve Ingalls Von Staden
Jerry's Artarama
Diane Koeppel, in honor of Adam Welch
Michelle & George Lambros
Marsha Levin-Rojer
Wendy Mager & Eric Monberg
Cameron Manning & Tom Wright
Catherine Martzloff
McGoldrick Family Fund
The Memton Fund, Inc.
Jennifer Mermans
Heidi Moon
Network Advisor Q
The Night Walk Fund, in honor of Robin Resch
Janet Nikolovski & Ken Munie
Northfield Bank
Olives Princeton
Anne & Peter O'Neill
Maureen E O'Neill
Orvis
Areta Pawlynsky & Yaron Inbar
Jamie Phares
David Puskar
Anne Reeves
Emily K. Reeves
The Robins Family Fund of the Princeton Area Community Foundation
Carol Sanzalone
The Schreibers
Vanessa & Kenneth Shives
Alice Sims-Gunzenhauser
Slice of Gourmet
Sarah Lewis Smith
Spann Family Charitable Fund
Robert & Nikki Stack
Tacoria
Charles David Viera
Wendy Waugh
Marvin Winwell
Rosalie & Evan Wolarsky
Patron ($250-$499)
Elizabeth & Steve Baglio
Bank of America Matching Gifts
Beth Ann Behrend & Robert Eaton
Meghan Blair
Claudina Bonetti
Book your Data
Julie Brenner & Mark Itzler
Bristol-Myers Squibb Foundation Employee Giving Program
Hanna & Barry Bruno
Pernilla & James Burke
Kyle Burkhardt
Karen & Michael Clark, in loving memory of Matthew Kliegman
Liz Cutler & Tom Kreutz
Henry David Schilb
Marlon Davila
Melinda Degucz
Barbara DiLorenzo
Susan Drackett
Anne Elliott
Leslie Fabello
Janet Filomeno & John Seaman
Tom Florek
Walter Frank
Mr. & Mrs. Mark Freda
Don Gilpin
Betts Grabrielsen Mayer
Samia Hafiz Shaaban
Matthew Hanson
Charles & Mary Louise Hartman Fund
Susan Hoenig
Susan Hogan
Lester Holmes
Alison Isenberg & Keith Wailoo
Jennifer Jang & Sam Becker, in memory of Donald Jang
Aline Johnson
Sarah & Landon Jones
Sabine Kastner
Julie & Stephen Kim
Kathleen Klockenbrink
Jessica & Richard Koehler
Krysia Kolodziej & Peter Jaffe, in memory of Nancy Schaefer
Ryan Lacey
Deborah Land
Barbara & Robert Landau
Amy Lansky
Ben Lerner
Ellen & Harry Levine
Kenneth Lewis
Peter Lindenfeld
Brown & Mark Little
Annarie Lyles & Andy Dobson
Rose Marrow Fund
Virginia Mason & Robert Willig
Helene Mazur
McAlpin Fund of the Princeton Area Community Foundation
Megan McCafferty
Milton MccGatch
Candace McCoy
Patrick McDonnell & Karen O'Connell Fund
Mercer County Commission on the Status of Women
Deborah Nord
Whitney Outerbridge
Leni Pacquet-Morante
Donna Payton
Elly and Giorgio Petronio Fund of the Princeton Area Community Foundation
Dr. & Mrs. Robert Pickens
Asia Popinska
Libby Ramage
Terri Riendeau
Dawn & Mark Rosso
Jennifer Ruina, In memory of Michael Ruina
Elizabeth & Gregory Samios
Evelyn & Jeffrey Sasmor
Aleksandra Seletskaya
Rita Seplowitz Saltz
M. Teresa Simao
Rachelle Simon & Ned Wingreen
Joseph Straus & Sally Goldfarb, in honor of Barbara DiLornenzo & Shannon Moriarty
Katherine Taylor & Mark Boulding
Suzanne Thompson
Shirley Tilghman
Theodora and Fong Wei Fund of the Princeton Area Community Foundation
Adam Welch, In honor of Rachel Welch
Bonnie & Peter Wilson
Susie Wilson
Supporter ($100-$249)
Carol Ackerman
Annette Adriance
James Adriance
Sasha Albert
Jacqui Alexander & Dave Hance
Yahyra Alma
The American Online Giving Foundation
Julie Anderson
Anonymous
Anonymous
Anonymous
Annette Arnold
Nathan Arrington
Lauren Aydinliyim
Blair & Bill Ayers
Monica Babich
Hetty Baiz & Jim Perry
Yelena Baraz & Andras Ferencz
Joan Bartl
Ashley & Todd Bashore
Nora Benkraouda
Karen & Leif Bergman
Lyudmyla & Ilya Berim
Vandana Bhanote
Ellen Blejwas
Susan Bogas
Jen Bolcoa
Stephane Borentain
Marcia E. Bossart
Lisa Botalico
Alicia Brennan & Robert Lis
Hank & Susan Bristol
Beth & Victor Brombert
Zoe Brookes & Alastair Binnie
The Brown & Freidenfelds Family
Claire & Ryan Bubb
Samuel Bunting & Nina Peel
Leland & Greg Burnham
James Burton & Martha D'Avila
Susan Cameron
Marilyn Campbell, in memory of Trudy Glucksberg
Dudley & Curtis Carlson
Tricia Casey
Jagriti Chadha
Zaneta Chambers, in memory of Abe and Larnice Shannon
Vanna Chan
Gloria Chen
Jessica & Douglas Chia
Silvana Clark, In memory of Geraldine Nazzaro
Cloak and Dagger
Dorothy Sue Cobble & Michael Merrill
Deborah Raikes Colbert & Benjamin ColbertMeredith & Michael Cook
Jean Crider
Dan & Welmoet Fund
Karen Dandurand
Susan Davidson
Elizabeth Davis
Michael Dawson & Robert Tomaselli
Julie Denny
Deirdre DeSteno
Nancy & Matthew Difazio
Lisa Dobruskin
Jessica Durrie & George Akers
Laura Edwards
Noha Eltoukhy
Karla Ewalt
Dr. James M. Felser
Vivian Feng
June Fialkowski
Robert Finnegan
Faith Fish
Jane & Martin Fransson
Tim Freeman
Christopher Freundt
Christine Fu
Maggie & Peter Furniss, in memory of Stephanie Chorney
Andrew Garvey
James Garvey Jr.
Emily Gasthalter
Vidhya Gedela
Maya Genovesi
Justine Gentile
Joseph Gessner
Give Lively Foundation
Bary Goldblatt Fund
Laura Goldstein
Dr. & Mrs. William Green
Lin Gu
Antoine Guitton
Kiran Gupta
Jennifer Guy & Paul Knight
Erica Hadzic
Diane Haggerty
Debora & John Haines
The Haines-Bornheimer Family
Marilyn Ham & Michael Paluszek
Mark Harari
Constance Hassett & James Richardson
Charles Heaps
Jane Henderson
Ann Hoenigswald
William Hoffman
Emily Hoffman
William Hogan
Truman Hong
B. Sue Howard, to honor Tim Andrews' loyal support of the Arts Council of Princeton
Darma & Betsy Ie
Susan Intner & Eric Jahn, in memory of my father
Ionescu Family
Ms. Katarzyna Iwaniec
Maia Jachimowicz
Jammin' Crêpes
Katherine Janiszewski
Sally & Bob Jenkins
Danielle Jenkins
Sharon Joag
Claire Johnson
Daphne Jones
Martin Kahn
Margaret Kalvar
Reema Kanzaria
Pat Kao & Ben Raphael
Anita Kassof, in memory of Trudy Glucksberg
Alisan Kavookjian
Katherine Kern, in memory of Trudy Glucksberg
Sabrina King
Melissa Klepacki
Gail Kohn
Lindsay & Kevin Kruse
Kucker Haney Paint Co.
Helene & Russell Kulsrud
Ebony Lattimer
Meena Lee
Chialing Lee
Cheryl Levine & Elliot Gursky
Riva & Howard Levy
Beth Lew Williams
Nancy Librett
Elisabeth Liebow
Anne Lu-Wong
Andrea Malcolm & William Gleason
Elizabeth Margulis
Marilyn Marks Tal
James Martiney
Cecilia & Michael Mathews
Joe & Tamera Matteo
Ohad Mayblum
Amy Mayer & Daniel Oscar
Leah & Brian McDonald
Patricia McGaughey
Colleen & Jim McKee
Ann McKeehan
McKnight Place Assisted Living & Memory Care, in memory of Elizabeth Reed
McMaster Carr Matching Gifts
Steve Menzel
Mary M. Michaels, in support of Cafe Improv, and in loving memory of John E. D. Irving
Jill Miller
Emily Miller
Catherine Millett
MLKYD Family Giving Fund
Dana & Alberto Molina
Victoria Monell
Elizabeth Monroe & Helen Heuer, in honor of Joe Kossow
Susan Moran
The Morduch & Borovoy Family
Elisabeth Morgan
Layna Mosley
Julie & Michael Nachamkin
Suzanne Nash
Pavithra Natarajan
Elizabeth Naumann
Amanda Nguyen
Eve Niedergang
Rose Nini, in memory of Clarence Didonato
Lee Noriega
Pallavi Nuka
Noriko Ohta & Austin Newton
Victoria & Michael Palmer
Christiana Parry
Jean & Larry Parsons
Riten Patel
Fabien Paulot
Claire & Edward Percarpio
Shannon Pereira
Milagros Perez
Honey Perkins Family Foundation, Inc.
Francine Pfeffer
Robert Phillips
Carol Pierce
Alison & David Politziner
Allen & Rhona Porter
Shoshana Pofelis & Ray Brown
Roli Rastogi
Frances Raymond Price
Ingrid Reed
Jennifer Rexford
Sarah Ringer
Sarah Rivett
Bruce Robinson
Megan Mitchell & Greg Robinson
Howard A. Rosen
Julia Rubin & Gregory Stankiewicz
Patrick Rulon-Miller
Celia D. Ryan
Donna Sadowsky
Abhijit Sahay
Kimberly de los Santos
Soundararajan Balasubramanian Satishkumar Family
Tom Scanlan
Helene Schlachter & Michael Senchyna
Schlawin/Dube Charitable Fund
Karla & Steven Schultz
Anne Marie & Eduardo Schur
Schwartz Family Fund of the Princeton Area Community Foundation
Linda Schwimmer & Josh Lichtblau
The Scout Guide Two Rivers & The Shore
Roy Selig
Neha Shah
Cyndi Shattuck
Lee Shearer
Joann & Henry Singer
Karan Singh
Judy Singleton
Jane Sloan
Roberta Sloan & Robert Schapire
Jenny Smith Walz
Doris Spencer
Adrienne & Vincent Stanley
Ann & Austin Starkey
Melanie Stein
Michael Stephens
Karin Stewart Harmon, in memory of Trudy Glucksberg
Judy & Edwin Stier
Kathryn Stoltzfus-Dueck
Lena Struwe
Preethi Suresh Gautham
Taft Communications
Gerald & Linda Tague
Tamara Gillon Photography
Christopher and Susan Tarr Fund of the Princeton Area Community Foundation
Terra Momo Restaurant Group
Rocio Titiunik
Elizabeth Totten
Caroline Travers
Dixie Uffelman
Pamela & William Wakefield
Robin Wallack, In memory of Trudy Glucksberg
Anne B. Walsh
Albert Wang
Diana Warren
Patricia Watson
We Joy Living
Marc Weiner
Andrew Weiss
Kori Wilson-Griffin
Kenneth Witkowski
Ana Woodrow
Anne Wright Wilson
Deborah Yasher & John Gershman
Terersa Yazbek Pereira
Ginger August & Brian Zack
Feifei Zhang
Yueting Zhang
Haofei Zhang
Judith Zinis
Elizabeth Zuckerman & Gerald Chenoweth
STAFF & BOARD OF TRUSTEES
2022-23 Board of Trustees 
Joe Kossow, President 
John Thomspon, Vice President 
Mimi Mount, Treasurer 
Jacqui Alexander, Secretary 
Tina Motto, Executive Committee Member at Large 
Lydia Pfeiffer, Executive Committee Member at Large 
Patrick de Maynadier, Executive Committee Member at Large 
Morgan Battle 
Philip Clippinger 
Aaron Fisher 
Lindsey Forden 
Samira Ghani 
Kathy Herring 
Dozie Iben 
Stephen Kim 
Viridiana Martinez 
Diana Moore 
Alex Pimentel
Tamara Simpkins Franklin
Amrit Walia 
Adam Welch, Executive Director 
Anne Reeves, Founding Director 
Board members who completed their term in 2022:  
Ryan Lilienthal, James McCormick, Christopher Mecray, Veronica Olivares-Weber 
The Arts Council of Princeton and Board of Trustees gratefully acknowledge these individuals for their years of dedicated service.  
Advisory Board Members 
Ted Deutsch, Co-Chair 
Jeniah "Kookie" Johnson, Co-Chair 
Timothy M. Andrews 
Kathleen Bagley 
Leigh Bartlett 
Craig Battle 
Peter Bienstock 
James Burke 
Ben Colbert 
Barbara Cole 
Jessica Durrie 
William Harla 
Sarah Collum Hatfield 
Mitch Henderson 
Jamie Herring 
Isabella de la Houssaye 
Claire Jacobus 
Casey Lambert 
Wendy Mager 
Cameron Manning 
Lori Martin 
David McAlpin 
Maria Domingues 
Carlo Momo 
Raoul Momo 
Anne O'Neill 
Jacqueline Phares 
John Rassweiler 
Nancy Robins 
Judith McCartin Scheide 
Dawn Schrader 
Ed Stelmakh 
Anne VanLent 
Anne Wright Wilson 
Arts Council of Princeton Staff
Adam Welch, Executive Director 
William Allan, Reception 
Erin Armington, Education Manager 
Jeandalize Caba, Education & Outreach Coordinator  
Maria Evans, Artistic Director 
Lucía Firbas Torres, Reception  
Mini Krishnan, Office Administrator  
Melissa Kuscin, Marketing & Program Manager  
Jason Maccaroni, Facilities Manager 
Stephanie Nazario, Financial Administrator  
Liza Peck, Development Director 
Kathleen Preziosi, Ceramics Manager 
Emma Stephens, Development Associate