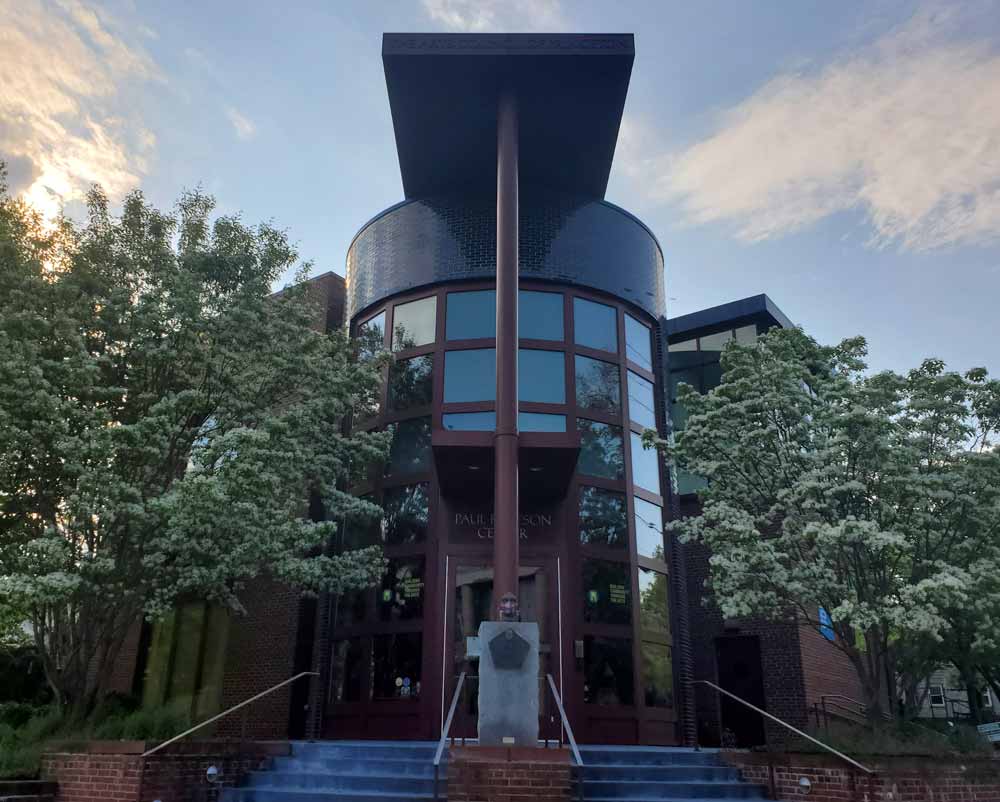 06 Jul

Building Maintenance Technician  

The Arts Council of Princeton's Building Maintenance Technician performs many maintenance, safety and management tasks that promote a clean and safe working environment for the building's employees. The Full-Time Building Maintenance Technician reports to the Executive Director. This position will be responsible for ensuring successful technical management, coordination, oversight and operation of the arts center for classes, rehearsals and performances, as well as all internal and external events and daily vendor relations. 
 

Regular Hours: Monday to Friday, 7-3pm, Nights and Weekends on occasion.  
Start Date: Immediate
Salary:  $45,000 

Specific responsibilities include:  
Monitoring the safety and cleanliness of interior and exterior areas, such as offices, classrooms, parking lots and outdoor spaces

 

Responsible for building operations, including overseeing of interior maintenance (cleaning), exterior maintenance (snow removal, landscaping), upkeep (repainting as needed, general maintenance such as trash removal, lighting, signage), systems (such as fire, sprinkler, alarm, HVAC maintenance and scheduling, domestic water, elevator, appliances, studio electronics, telephones, office equipment, studio equipment); responsible for all inspections pertaining to the building (fire, insurance, Town)

 

Scheduling routine inspections and emergency repairs with outside vendors

 

Maintaining outdoor spaces (sweeping, picking up trash, etc.), 

Light Cleaning

 

Performing routine maintenance on facilities and making repairs as needed

 

Work with Office Administrator to order supplies for facilities, programs and events

Responsible for contract negotiations with all supply vendors, including office equipment (phones, fax, printers, copiers), office supplies (paper goods, printed materials), building supplies (maintenance, studios), events, facilities (HVAC, Fire, Sprinkler, Maintenance, Phones, IT systems, office equipment, studio equipment); always strive to get the most value for the lowest cost

Responsible for organization's compliance with Federal ADA guidelines, to ensure compliance with New Jersey State Council on the Arts general operating grant (includes attending seminars, updating plan as directed by New Jersey State Council on the Arts)

Responsible for life safety measures to ensure safe operation of the Paul Robeson Center for the Arts on a daily basis 

Maintaining day-to-day operations of facilities, such as delegating or completing maintenance orders

Work with Executive Director and financial administrator on operating budget

Handle all repairs within scope of ability to save organization expense for same by outside contractors' pledges 

 

Work with Office Administrator to support Rental Events

 
Building Maintenance Technician Skills and Qualifications 
 The Building Maintenance Technician uses many soft skills and industry knowledge to maintain the commercial properties they oversee, including: 
Mechanical skills and knowledge of plumbing, HVAC, and other building systems

 

Proficiency with repair tools and techniques

 

Excellent communication and interpersonal skills, including the ability to speak with all levels of employees, guests, vendors, and team members

 

Great time management, organization, and prioritization abilities

 

Keen attention to detail and efficient problem-solving skills

 

Ability to lift heavy equipment and comfortable standing or walking for extended periods of time

 
Benefits 
Paid time off

–

Including Vacation, Sick and Personal Time

 

Medical & Dental

– Employee coverage available

 

ACP Membership

– Discounts at participating businesses

 

Free or Discounted Classes

–

Available to employee and immediate family members

 
Please submit resume and three references via email with "Building Maintenance Technician" in the title line. No phone calls please.