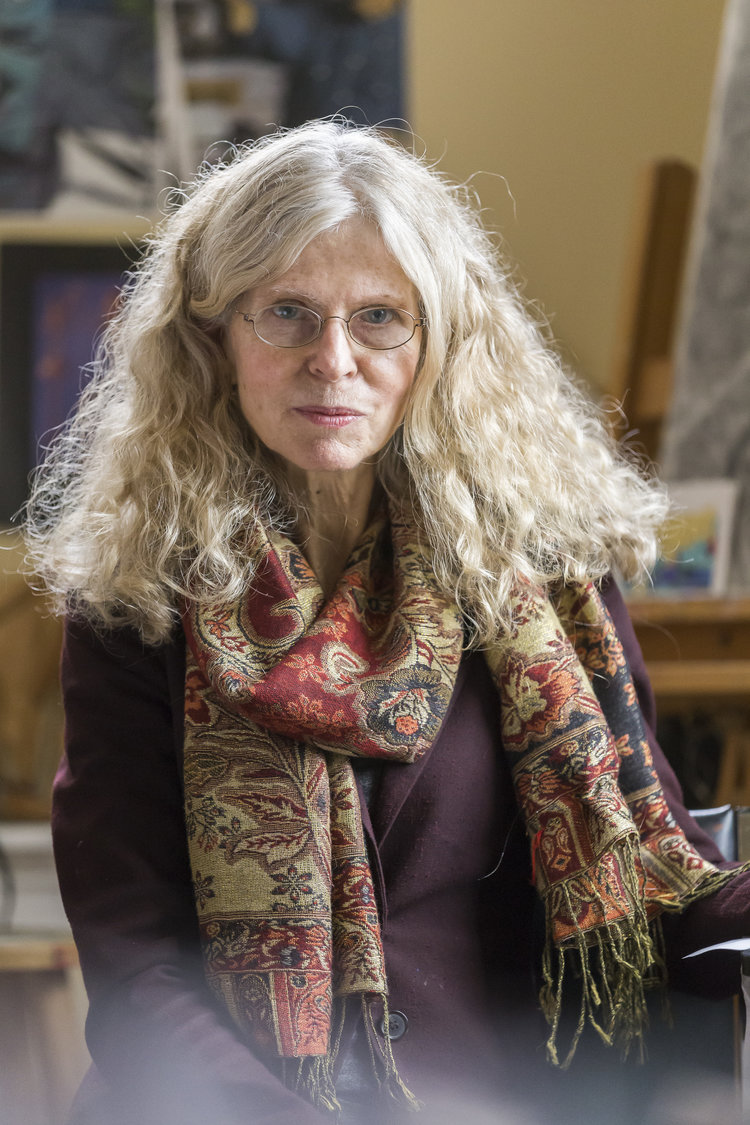 06 Oct

Instructor of the Month: Mickey Waring
Get to know the instructors that make up Team ACP! In this edition, you'll meet local artist Mickey Waring.
How did you become an artist?
My interest in art began when I was very young child. My mother was always making things—collages, decorated eggs with wax and fabrics. She never really had a studio of her own. She would plop her art materials on top of her bed—material, fabric scraps and glue and get to work. I was often seen on the floor near the bed harvesting scraps for my own creations. I would make animals and dolls out of toilet rolls, puppets and collages of my own.
My favorite place to be was the library where I would sit on the floor in front of the art books and look at how to make all kinds of things. I loved the feeling of a rock or shell in the palm of my hand— often passed to be by my artist mother—oh, the possibilities!….
My father was a diplomat in the State Department stationed in Europe and the Middle East, and every few years we would move. Traveling was exciting to me, but could be overwhelming when faced with a new school. Having a box of scraps in my room was reassuring and kept me busy in the in-beween transition phases. All of my siblings became artists and it was probably due to the fact that most of the time, our toys and things were packed up, but my mother made sure that there was always a box of art supplies for us to play with.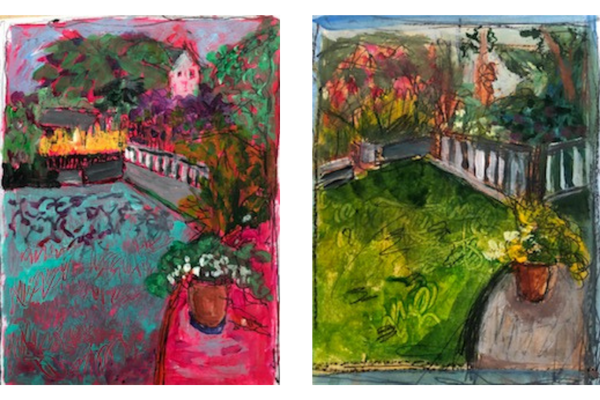 What inspires you to make art?
I am inspired by everyday life!  By conversations with people, by  books, by poetry, by landscape, by hanging out with other writers and artists. One of my favorite things to do is head to New York City for the day and just walk around and look at windows, or talk to people, or watch the world go by from a cafe. I always come back with material for the weeks ahead. There are so many artists I have been inspired by—Currently, one is Paul Miro.  I have always been fascinated by the uses of mixed media in his work, his prints, and his abstractions. I love the mystery in his work.  I have recently discovered the  narrative gouache and watercolor work of John Lurie. I find his work fascinating.
How long have you been an ACP instructor, and what is your favorite part about teaching? 
Let me see…I've been an instructor for about ten years. After my mother passed away, who lived in Princeton and who I visited regularly, I wanted to head for another destination in town. I knew that I couldn't stop going to Princeton, because I love it here. I couldn't have figured out a better solution! I only wish my mother had lived to see me teaching there since she was a great fan of the Arts Council. I got her a writing group workshop for a birthday, and from that moment she was hooked.
What's inspiring you these days?
These days I am inspired by an artist book making group that I joined. I am working on several artists books— a tea book with poems, a book on the theme of roots, a book on windows and a book headed for the Governor's Mansion on New Jersey. For the first time I think that I will be able to combine my interest in the word and image which I have been seeking for quite a while. I also am experimenting with cold wax painting and printmaking for my book art covers of prose and poetry.

What's one thing about you people would be surprised to know?
Since most people I know think of me as a visual artist and art teacher, I think they might be surprised to know how much writing I have done over the years. Actually, I also am surprised! I am just now trying to figure out what to do with it all!

Keep up with Mickey!