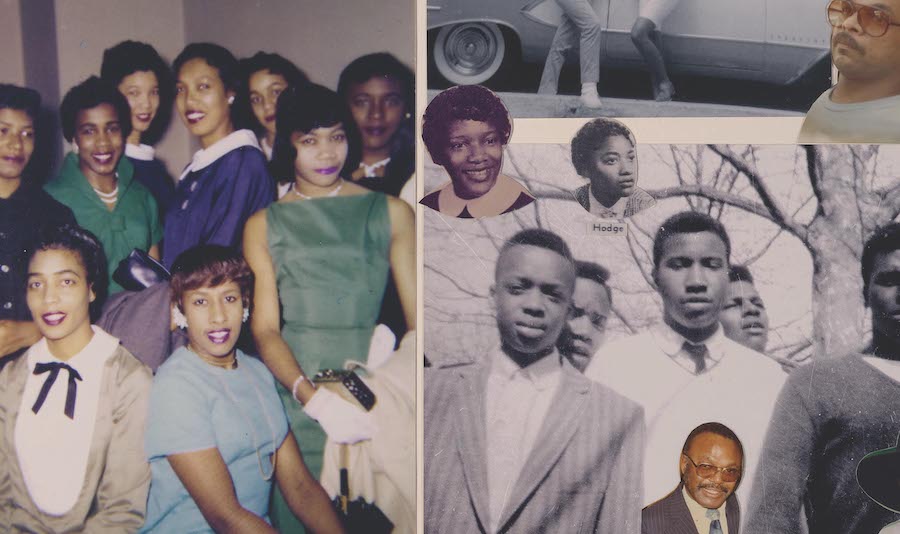 22 Jul

Romus Broadway's Photography to be Showcased in New Public Art Project

An important portion of the rich history of Princeton's Historic Witherspoon-Jackson Neighborhood resides in the memories and family stories of many of its residents.

Recognizing the importance of preserving and documenting these recollections, the Arts Council of Princeton announces a public art project celebrating the photographic work of late
W-J resident Romus Broadway.

Broadway, who passed in the summer of 2020, was the unofficial photographic historian for generations of proud residents who lived in the Witherspoon-Jackson community. While on display at various events, church services, schools, and community programs – including at the Arts Council for many years – these photo collages bring forth laughter, tears, and so many memories.

In June of 2022, the Arts Council hosted a "Naming Party", an opportunity for community members and longtime W-J residents to come together to view Broadway's photos and help preserve the names of friends, family, and community members featured in his collages. This event was held as part of a larger, ongoing effort to identify the subjects and stories featured in the collages; the next opportunity to participate will be at the Arts Council-hosted Joint Effort Safe Streets event on August 10, 2022.
To celebrate Romus' eye for capturing life's everyday moments, reproductions of his many photo collages will be displayed from utility poles throughout the Witherspoon-Jackson neighborhood from August 10, 2022 through May 2023.
A special thank you to those who made this project possible:
Special Collections, Firestone Library, Princeton University
Joint Effort Safe Streets Program
Witherspoon-Jackson Historical & Cultural Society
Witherspoon-Jackson Neighborhood Association